Geek Speak Week 4
Welcome to Geek Speak, we take a look at gaming and tech news that came out over this past week. This has been an exciting week in the world of electronics. Let's dive in.
First up, the developers of Elite: Dangerous have purchased the rights to an unknown Hollywood film as a plan for their third game franchise. While it is unknown which studio or film was purchased, but we do know it to be an "enduring movie franchise of global renown" at the moment. Only time will shed more light on further details.
In sillier news, Blizzard is lobbying console creators Microsoft and Sony to remove the ability to use mouse and keyboard on the consoles, because they say it is unfair only some players use the feature and it gives them an unfair edge in Blizzard's game, Overwatch. Some see this as an overreaction, and that Blizzard is overreaching its boundaries as a game studio, considering the PS4 and Xbox One are very unlikely to have support removed for the mouse and keyboard, or other supported peripherals.
On the tech side of things, Intel secured a patent this week for a rather interesting laptop. The laptop seems to feature what looks like a totally bowed design, to allow for a curved screen. The most interesting thing to note in all of this is that it seems to suggest that Intel is making its own hardware, which if true could be an interesting turn for the company.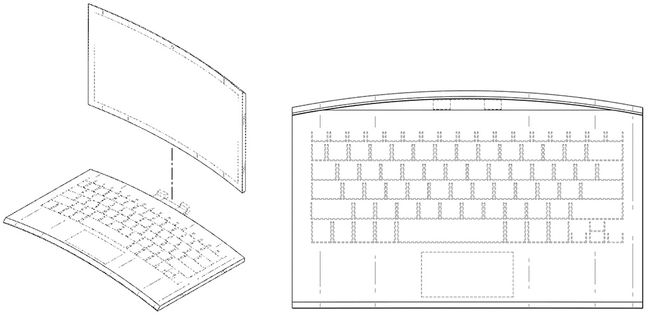 Going back to Blizzard, it has been a feature of World of Warcraft since 2015 that you could buy an in-game item called a WoW Token from the cash shop to sell in-game for gold. These tokens can be used by players who have a good amount of the in-game currency to add time to their game account. Now these items can be used for something else, to purchase items in other Blizzard titles by turning it into 15$ on your Battle.net balance.
For those who have always been interested in going to E3, but lack the required connections to make your way past the door, now you don't need to know the right people to get in. For E3 2017, they are opening it to the public. 15,000 tickets will go on sale on the 13th for $150, later the price will raise to $250. E3 is a giant live press release for countless game and tech companies, used to generate hype around new titles, hardware, or consoles. It is usually where you will hear news of the latest announcements from most companies from.
© Copyright 2016 OTC News Magazine. All rights reserved.